The Noble Company of South Carolina, L.L.C.
Our Mission:
The Noble Company of South Carolina, LLC mission is to provide our clients the highest quality real estate services through accountability, experience, knowledge, and sound decision making to maintain and increase property value resulting in financial benefits for our owners.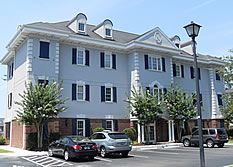 The Noble Company has established a long history of creating outstanding associations and communities for homeowners to own. For 33 years, The Noble Company has placed a priority on individual attention, providing it to each and every homeowner's association (HOA) that is managed. As a full-service real estate management company, The Noble Company couples the individual service with a highly skilled, professional staff of managers, leasing agents, sales agents, bookkeepers, and administrative staff to anticipate and meet clients' needs.
"We place a high value on building and maintaining relationships through trust and satisfaction to ensure long-term relationships with our clients."
Founder and President D.P. Nobles